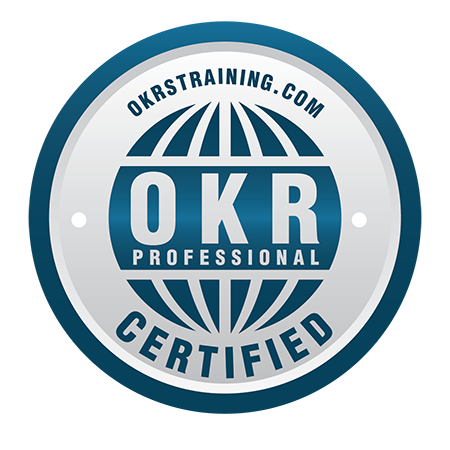 Don't miss OKRstraining.com virtual OKR Champions Certification beginning October 19th.
CERTIFY CHAMPIONS, AMBASSADORS & KEY EMPLOYEES IN OKR
Behind every successful OKRs implementation is a dedicated OKRs Champion. Consider this person to be your in-house OKRs expert as well as the logistical and philosophical driving force behind the effort. Among the champion's duties are: Guiding and synchronizing the effort, inspiring and motivating your employees, and collaborating with the C-level suite on progress.
Team-level OKRs Ambassadors are also vital to an effective OKRs program. This group will act as subject matter experts to ensure high-quality OKRs that demonstrate strategic alignment and drive cross-functional collaboration. It is crucial for the success of your OKRs effort that your Champion, Ambassadors and Team Leads receive the best training available and we are the global leader in OKRs Training.