Align Your Business With Your People
Every person is a necessary piece of your organizational puzzle. Set meaningful goals or OKRs for individuals, teams, and the company as a whole, and track their progress with transparency. Everyone can see who is working on them, how they're progressing, and how each directly contributes to greater business strategy.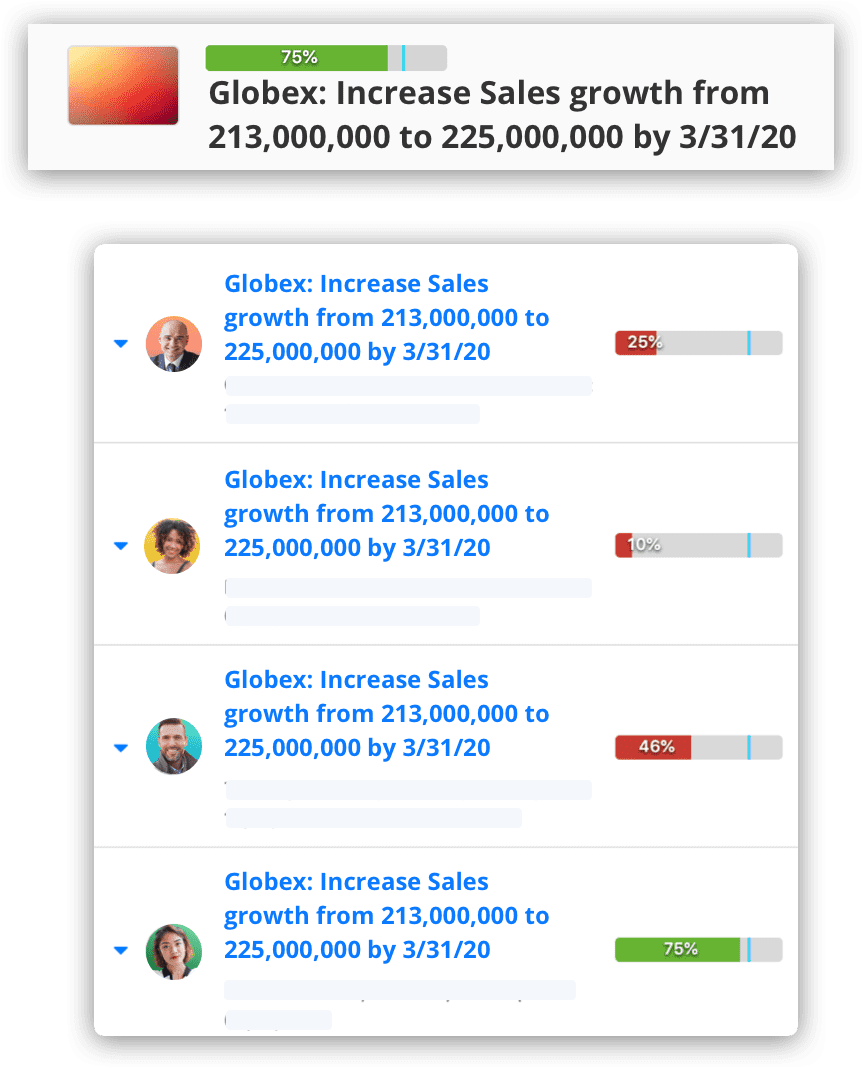 Engaged Employees and High Morale
Encourage socialization and team building by celebrating achievements in real-time. Users can comment, chat, and shout out to teammates right in the flow of work. Leaders can provide recognition on-the-fly and monitor their team's health, without missing a beat.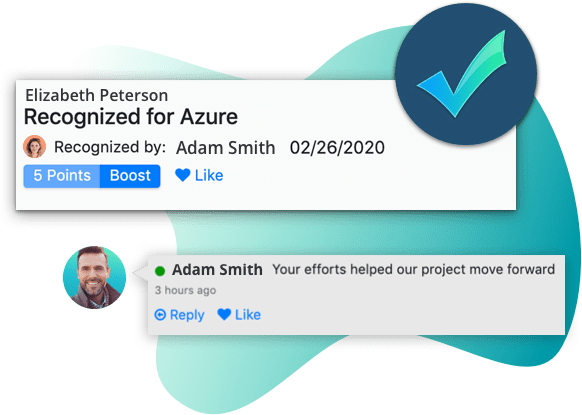 Better Conversations, Better Performance
Conversations are a powerful performance tool. Integrated one-to-one conversations between managers and employees bring the work week into the discussion so employees can talk about what really matters to them. Set your agenda based on goals or OKRs, not what the individual is working on. Inspire can enable continuous performance management with defined review periods and weekly 1-1s to keep the conversations flowing.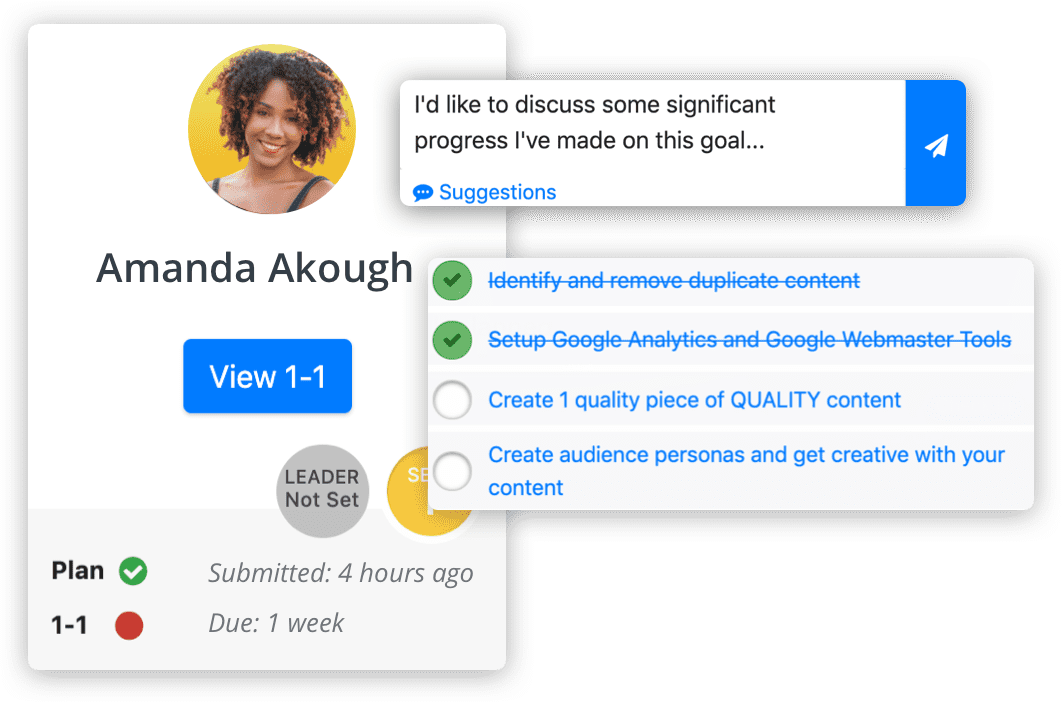 Leadership That Transforms Culture, Backed by Science
Effective leaders are the backbone of your organization. Equip your leaders with the tools and language they need to motivate, respond, and execute on employee performance in a way that develops leaders across all levels of the organization. With a proprietary leadership framework, a built in LMS for continuous learning options, motivation science, and industry-leading expertise baked in, Inspire empowers excellence company-wide.