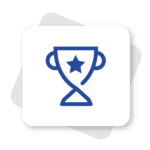 OKRs & Goal Achievement
Focus on What Matters Most
Inspire enables leaders and individuals to set and pursue meaningful OKRs and Goals that lead to bottom-line business results to the organization through a robust employee experience.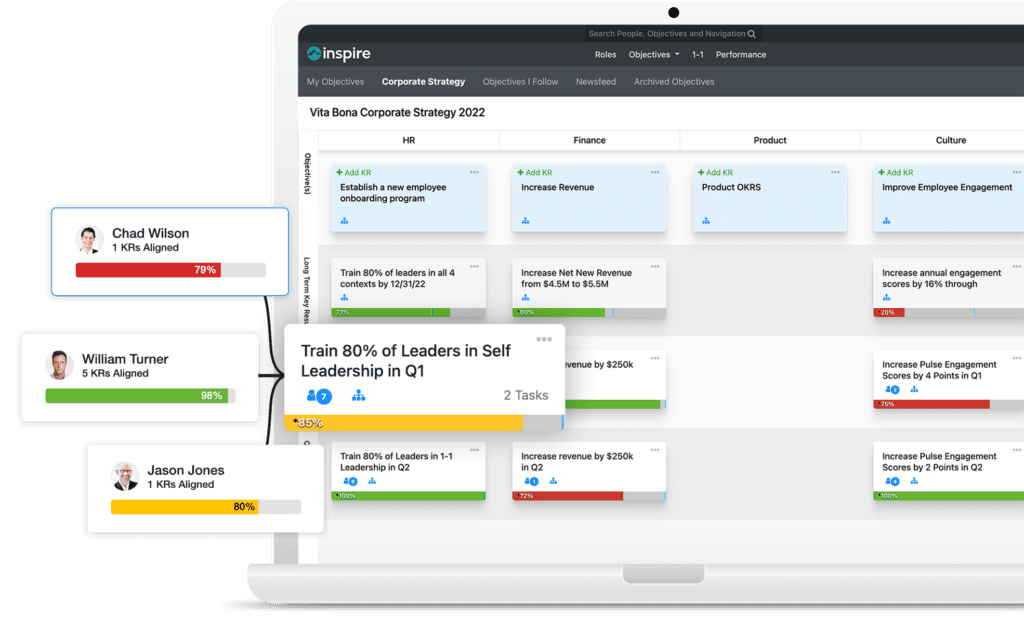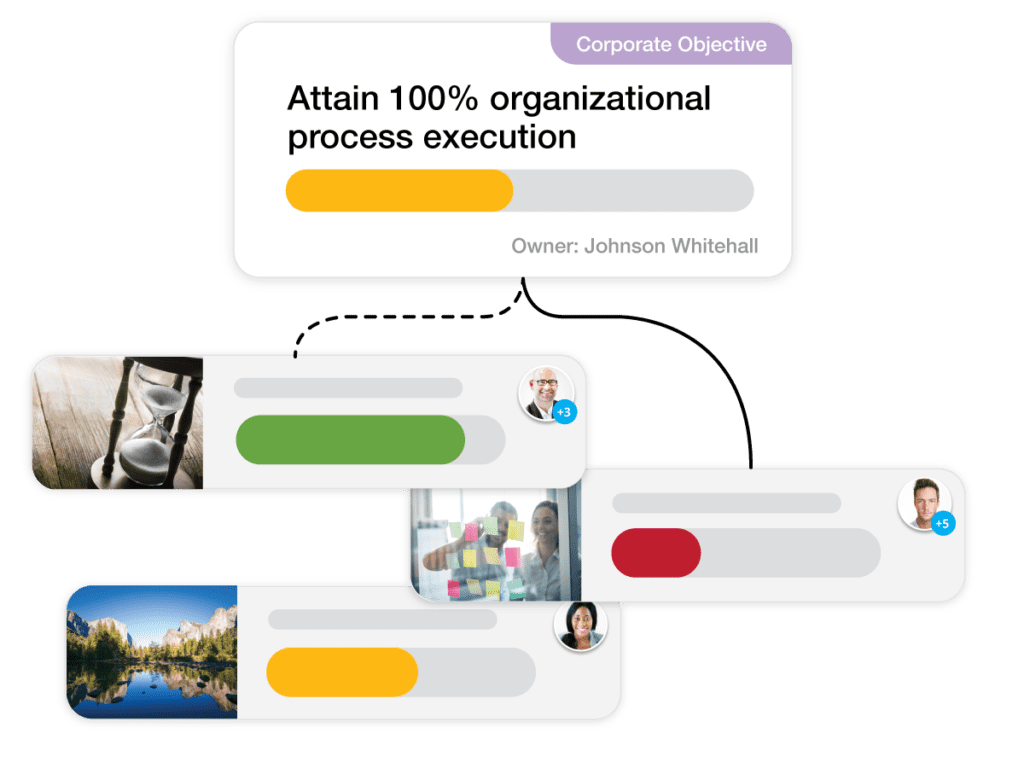 We believe that OKRs are the foundation of effective strategy execution.
Most OKR implementations fail because they aren't integrated into an effective Continuous Performance Management (CPM) process that enables leaders and talent to have meaningful conversations, provide effective feedback, and give timely recognition to the employees pursuing strategy. At Inspire, we've designed a world class OKR platform that seamlessly integrates into a performance platform that enables leaders and talent to develop skills, while effectively executing on the strategy that matters most to the organization.
Make Your OKR Journey a Success
OKRs Training is a global leader in OKR expertise through experienced consulting, training, certification, on-demand learning, and ongoing coaching to help your organization pursue what matters most, effectively execute strategy, and initiate high performance.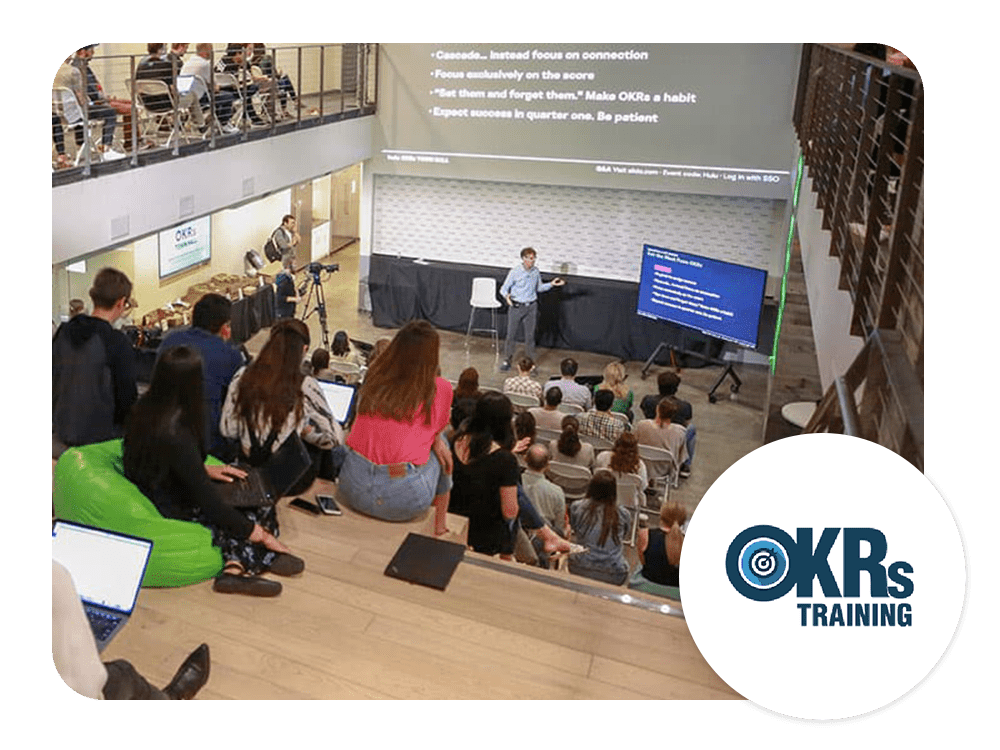 Our OKRsTraining.com Experts
Zack Ross, Kevin Baum, Paul Niven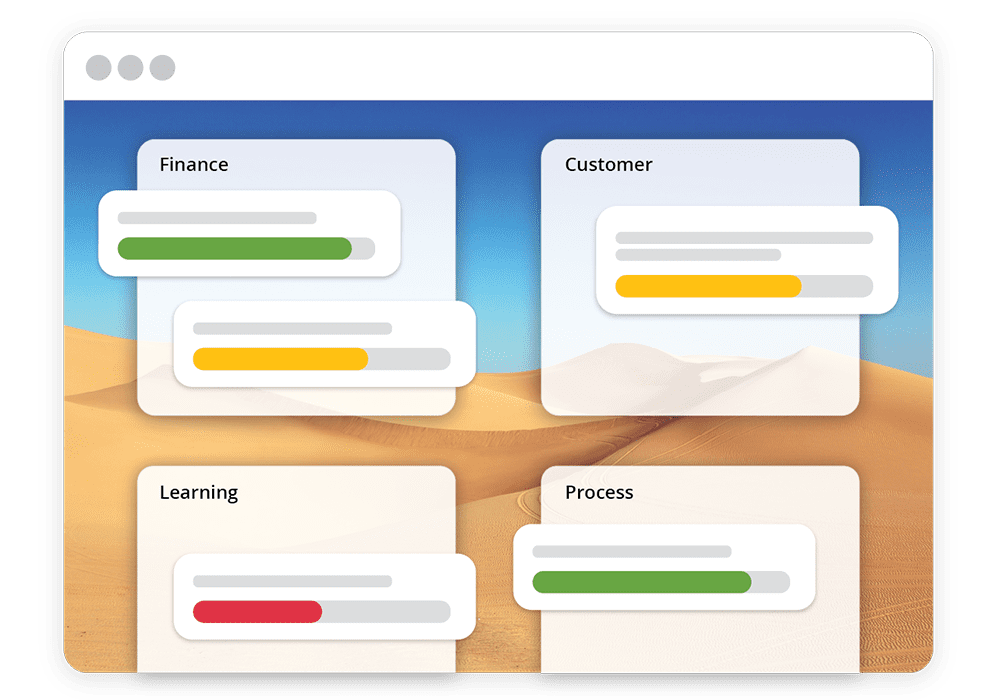 Balanced Scorecard Strategy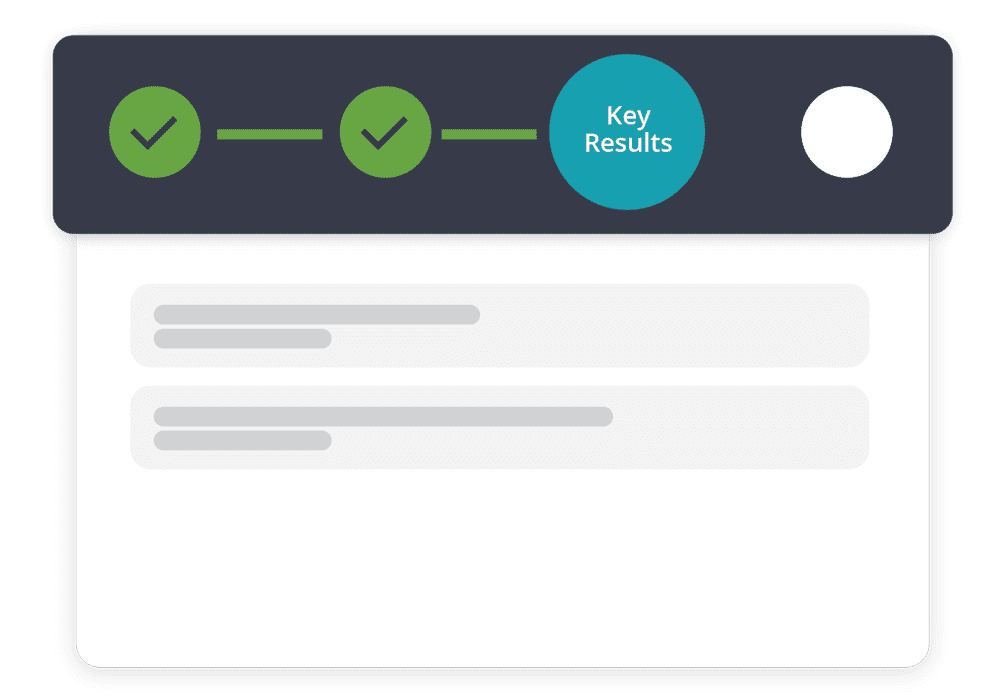 OKR Builder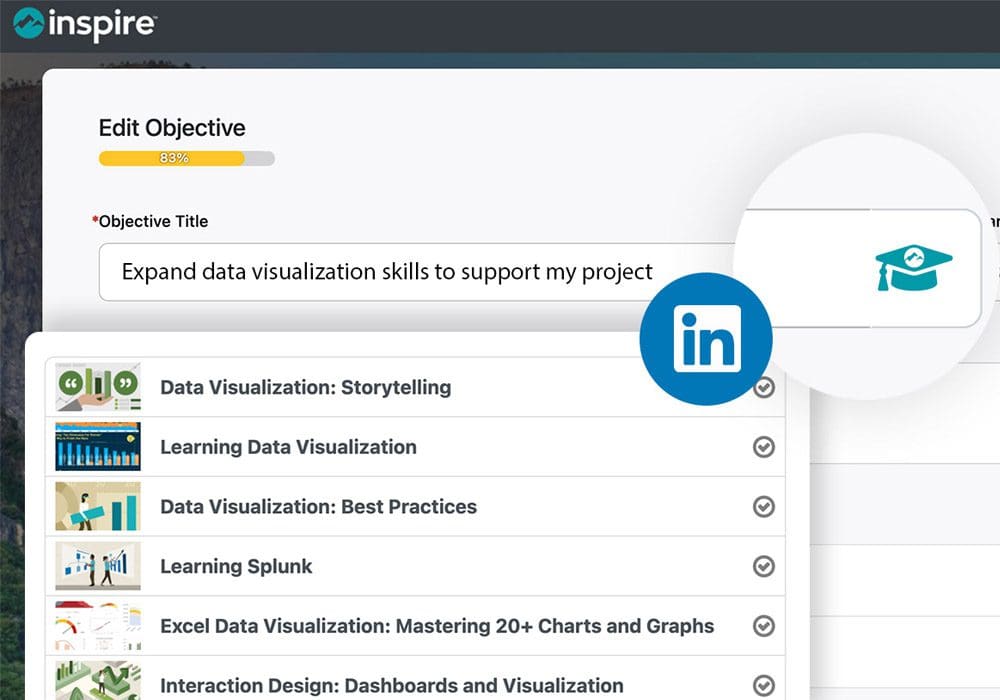 Build OKRs with On-demand Learning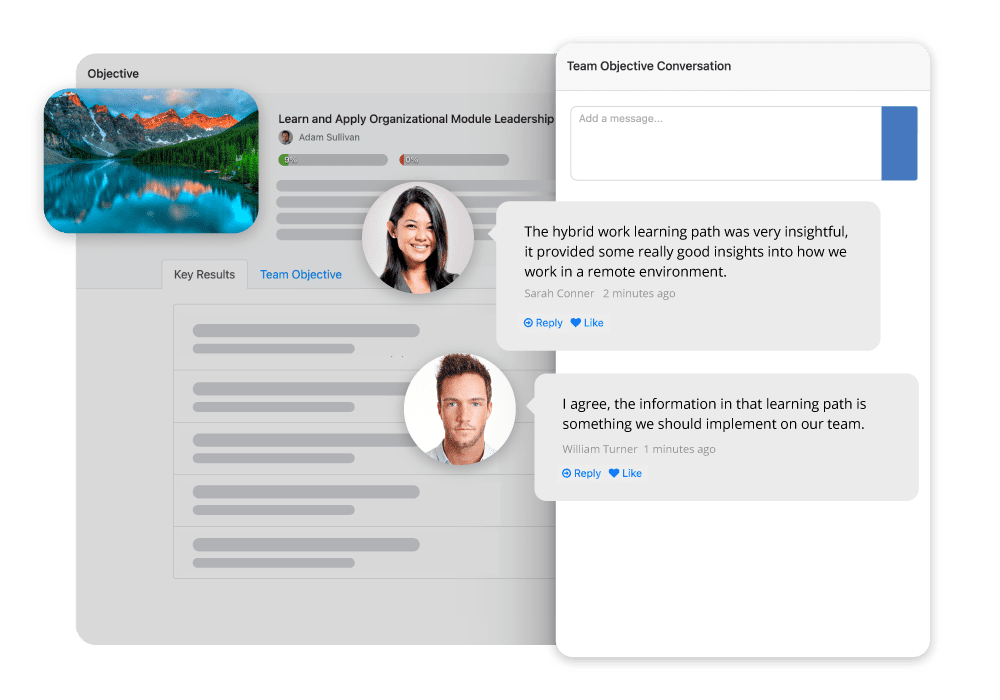 OKR Coaching Conversations
Create a Culture of Performance Excellence
The best way to learn about our extensive platform is to speak with an Inspire expert. Whether you are just doing research right now or are looking for a full demo, we are here to help!