About
Inspire Your Organization
Inspire was created to help your organization achieve business results through best practices in strategic execution, high performance, and quality leadership.
Inspire was born out of the need to improve business more efficiently by applying world-class leadership philosophy in the flow of pursuing organizational objectives in an established software company.
With no holistic solution on the market that combined strategy execution with performance management and best practices in leadership, the pioneers at Inspire set out to design more than just another HR software. They set out to design a workflow that combined easy-to-use software tools through best practices in time-tested leadership philosophy that inspires passion in employees. 
Founded in 2017 - Inspire Is Headquartered in Jackson Hole, Wyoming
With the Grand Tetons as the backdrop – reflected in the elegant images designed to help employees and leaders connect meaning and purpose to their pursuit of business excellence – Inspire is the world's formost Software as a Service (SaaS) solution that develops leaders in the flow of work, while enhancing culture and achieving critical business results.
Inspire's mission is to help businesses achieve organizational excellence through continuous performance management with a holistic software solution. Backed by a team of experienced professionals in various disciplines of human resources and technology expertise, Inspire enables companywide alignment to your organization's objectives to achieve business success.
Inspire's Mission is to help organizations and individuals achieve peak performance by giving you powerful solutions to:
Execute business strategy
Achieve objectives collaboratively
Increase employee work passion
Develop effective leaders
With our innovative training tools, your workforce can operate more effectively, and efficiently with optimally motivated employees who ascend to peak levels of performance.
Inspire is led by a high-performing team of professional experts in software development and human resources.
With Inspire, you get access to tools and consulting services through our strategic alliances with these award-winning authors and experts.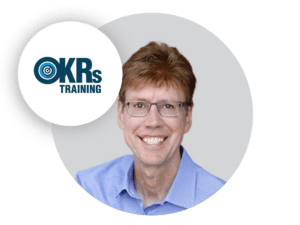 Paul Niven
An author, OKR coach, management consultant, and highly respected speaker on the subjects of Strategy, Strategy Execution, OKRs, and the Balanced Scorecard to Strategy Execution. As both a practitioner and consultant Paul has developed successful Performance Management systems for over 500 global clients in a wide variety of organizations, including Fortune 50 companies, public sector, and nonprofit agencies.
His most recent book is Objectives and Key Results: Driving Focus, Alignment, and Engagement with OKRs. Niven has been published in well-known business journals, and speaks at conferences around the world. He is the author of seven highly acclaimed books, which have been translated in over 15 languages.

Dr. Drea Zigarmi
Highly respected and experienced management consultant, best-selling author, and motivational speaker. Drea is coauthor of Leadership and the One Minute Manager with Ken Blanchard. He has co-authored The Leader Within, Achieve Leadership Genius, and The Team Leader's Idea-A-Day Guide. Drea has co-created numerous Ken Blanchard Companies products, including the Situational Leadership II, DISC, and Optimal Motivation guides.
Dr. Zigarmi has been a valuable partner in helping inspire design over 50 years of research based leadership best practice software tools that can be used through our Continual Performance module. He has also developed On Demand leadership courses with Susan Fowler in Inspire's Learning module that builds leadership skills at every level of an organization and allows users to directly apply.

Susan Fowler
Known as one of the foremost experts on personal empowerment and motivation theory, Susan is the coauthor of several best-selling books, including the One Minute Manager with Ken Blanchard and Achieve Leadership Genius with Drea Zigarmi. Susan has also authored critically acclaimed books in Motivation Science, including Master Your Motivation, Leading at a Higher Level, and Why Motivating People Doesn't Work…and What Does.
Susan has partnered with Inspire Software to help design best practices in Motivation Science, by building in Motivational Outlook Conversations that assess and effectively respond to the ongoing psychological needs of employees through the Continuous Performance platform. She has also enabled Inspire to develop employees and leaders in motivation science through On Demand courses within the software that enables users throughout the organization to understand and apply best practices in optimal motivation through performance.
If you want to be a part of our great team, and you think you have the skills to add value to the experiences of thousands of Inspire users, we really look forward to hearing from you!